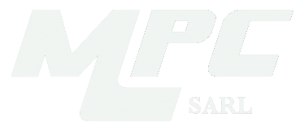 « Jazz - Blues - Soul - Pop -Dance - Party »
The Soul Company is one of Europe's leading acts for exclusive dinner parties, gala evenings and corporate events. We live soul music! We breathe soul music! That is our way of life and that is what we devote all of our energy to.
To make sure your event is perfect we will help you custom design any mix of our own music quiz, awards ceremonies, musical entertainment during the dinner, or simply one or two high energy dance sets.
Gerald Clark is one of South Africa's best-known blues musicians and a singer/songwriter recognised for his extraordinary ability to tell a story with his music. Clark has voice that gets down to the soul and honesty that is the Blues. But he isn't just a Bluesman, always original in his approach, he keeps exploring while taking the blues into new territory. A true musician and adventurer that dances around the campfire, the hallelujah and hellhounds never far behind. 
Few people are born with the gift of instantly touching people's hearts with their voice. Azania is one of them. Originally from Sierra Leone, West Africa, this award-winning, multi-cultural artist was born and raised in the U.S. & in Geneva, Switzerland. From the age of 6 she knew that singing was her calling. "It's a beautiful way to share emotions and connect with people on a deep level" she says.
Azania's captivating voice, powerful energy and positive charisma make her a phenomenal performer and a joy to see on stage. She has performed over 800 concerts around the world, from Europe to Africa, Asia and the U.S. and looks forward to travelling worldwide. "It's always wonderful and fascinating to see how universal music is. It surpasses so many cultural boundaries and speaks straight to the heart".
Vocals, Hammond Organ, Piano & Keyboards
Originally from Sweden, Erik started playing the piano when he was 6 years old. Studied Jazz & Improvisation in Sweden and Norway before moving to France in 2006. Erik, now based in Geneva, Switzerland, is working with many different musicians from all over the world. He is performing both solo and in several different bands and plays concerts regularly at Jazz festivals and various venues around Europe.
As a highly skillful composer, piano player and organ player, Erik takes us through a journey of various music genres with his groovy and raspy voice on top of the music played by some of the best musicians of Europe.
Singing is a surge of life, it's taking your place in the world,
Singing is finding a way to express your uniqueness with authenticity.
In my accompaniment, I am committed to supporting you on this path of self-discovery, to accompanying you in your vulnerabilities so that you can always go further, so that you can surprise yourself, fill up with good energy and find simple tools to find your reservoir of joy.
Influenced by a musician grandfather, a piano teacher aunt and a passionate music lover father, Lucile Marchal has always been immersed in a musical universe.
Taming the guitar from the age of 10, her growing interest in literature led her to compose her own texts, thus exploring this field of possibilities. Discovering her voice, she began to perform live at the age of 17, performing covers and some personal compositions.
At the age of 18, she flew to London to study singing at the Tech Music School, then to Paris at the American School of Modern Music, while continuing to perform regularly on various stages. Over the years and experiences on the stage, she refined her repertoire, creating an original, intimate and moving performance, mixing folk, blues, soul, pop, rock with her guitar & voice.
Guitarist and composer Erik Söderlind is a musician who defines the modern Swedish jazz scene. Or as Mike Stern describe him "a phenomenon – with a unique way of playing and a very personal tone".
Erik Söderlind's trademark is his fingerstyle technique, based on his early classical training. Musically he can be described as an innovator rooted in the straight ahead-styles of swing, bebop and blues. His broad musical sensitivity and background has also taken him far beyond the jazz's domains. He has written music for, and toured, with some of Sweden's most popular singers such as Louise Hoffsten and Lisa Nilsson.
For more than two decades guitarist, composer and arranger Linus Olsson has been active across a wide spectrum of music from Jazz, Rock and Brazilian music. Gifted with an innate sense of compositional structure and harmonic balance Linus has managed to create his own musical universe recognizable in everything he does. He has forged a diverse career as a performer with a variety of artists in different genres.
Luciano is the leader of an international band that's been performing on the Riviera for over 15 years. He entertains the most prestigious private parties and events, from the Hotel Fairmont (Monte Carlo) to the mythic Salle des Etoiles, from private villas to internationals Festivals. 
His Jazzy, Soul & Latin repertoire allows him to play some soft background music during a welcome cocktail reception, some set during dinner, as well as being a real showman to invite your guests on the dance floor for Funky, Dance, Pop, Rock and R&B until dawn!
Saxophone, Guitar, Hammond Organ & Drums
A Franco-Swedish jazz group with bluesy and funky sounds from the 60's. This group reminds of the major productions by the famous label Blue Note. Organ is a rare instrument in our time and Erik Brinkman, inspired by the masters in the genre (Jimmy Smith, Jimmy McGriff…), plays it remarkably well. Their repertoire, a true call to swing, invites to dance. Whether you are in to the music or just searching for ambience, you can not escape the warm atmosphere delivered by the quartet. Having released two albums «Bronken Groove» and «Bronkomania» the band is well established in the jazz scene on the Côte d'Azur.
contact us for more information